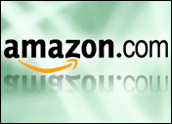 It appears Amazon is ready to take its brand of gaming to television screens, based on leaked photos of a game controller the company purportedly is working on.
The images, which blogger Dave Zatz on Fridayreported finding on the website of a Brazilian regulatory authority, show a controller with typical game controls alongside media playback buttons.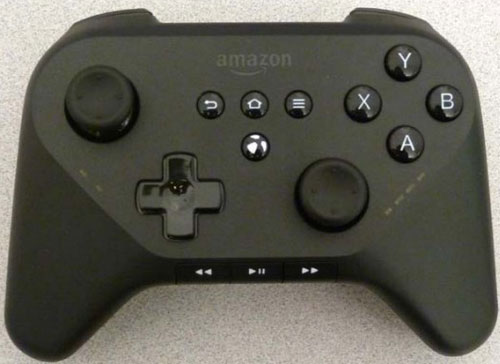 The device includes a directional pad and control stick, face buttons, shoulder buttons, and play, pause and skip controls. It also features home back, and menu buttons, alongside one that appears to use the logo for Amazon's GameCircle.
It seems that pressing this button would let users access the company's game hub, which currently is aimed primarily at Kindle Fire users. It allows players to download games, compare their scores, and store their saved data in the cloud if a title has enabled the Whispersync for Games feature.
Kindle Fire Connectivity
The controller apparently operates via Bluetooth and includes an LED array that indicates both connectivity and battery levels. It uses AA batteries and may work with Kindle Fire tablets. It conceivably could be sold as a peripheral rather than as part of a set-top box package.
"I think Amazon is about to jump into living room gaming in a big way," Lewis Ward, research director of gaming at IDC, told the E-Commerce Times.
"The stars seem to be aligning. Amazon's done very well, according to our survey data on gaming on its Kindle Fire platform. It's probably surprised them how they've outperformed many other Android-powered tablets from a digital gaming perspective in 2013," he said.
"Amazon's been a huge seller of packaged video games for a decade now," Ward pointed out. "I don't know what share of total revenue that gaming represents, but I'd be surprised if it didn't make Amazon's top 10 list in terms of product categories."
Set-Top Streaming Box
Amazon is rumored to have been working on a set-top box for several months, with some reports suggesting that gaming would act as just one of several components of the system. The machine apparently was scheduled for release during the last holiday season but was delayed.
Several other companies have released devices that work either as a set-top box for streaming or by connecting to other devices, such as Roku, Apple TV and Google's Chromecast dongle.
Amazon's system apparently will include access to Netflix and Hulu Plus. While those services compete with Amazon's own Prime Instant Video, it appears the company wants to have a wider market opportunity at launch.
Window to Storefront
That broad focus also extends to gaming, it would seem. With micro-console Ouya pivoting to a software platform, it's not inconceivable that it could be included on Amazon's device along with its games library.
If Amazon maintains the strategy that's proven successful on its tablets, however, the set-top box may be little more than a conduit to Amazon's media storefront, through which users can watch TV shows and movies, as well as play games.
"I'd say it's very unlikely that Amazon will be looking to rival Microsoft/Sony/Nintendo, and will instead be looking to release a microconsole or hybrid hardware offering, much in line with what numerous other companies have done over the past few years," said Steve Bailey, senior games analyst at IHS.
"It will primarily be a channel for the Android app store and digital PC games, but it will be looking to support this offering through the creation of exclusive, original content of its own. Indeed, if the controller is real and indeed optional, this reinforces the idea that higher-end gaming experiences will be brought into the mix," he told the E-Commerce Times.
'No Small Task'
"However, the issue facing many such competitors who've looked to release console-like alternatives is this: If you want to generate specialist appeal for your device, then you will need to generate appealing specialist content — and this is no small task, whether you're Ouya or Amazon," Bailey pointed out.
"If Amazon can deliver the same quality of game experience as Microsoft, Sony and Nintendo at a similar or lower price, then absolutely they could take market share over time," IDC's Ward suggested.
"What we've seen with some small companies that have tried to get into digital living room game delivery is that they don't have enough games," he noted. "Amazon is going to be challenged from a hardcore digital game catalog perspective relative to the console big three, but their catalog should be decently sized out of the gate."–Ends–