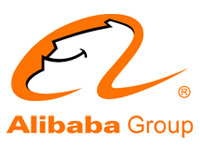 Alibaba is putting some skin in the mobile-messaging game with a US$215 million investment in Tango; the companies announced the funding on Thursday.
Mobile messaging apps are hot. Facebook recently scooped up WhatsApp for $19 billion, and Japanese e-commerce titan Rakuten recently acquired Viber for $900 million.
Tango is a cross-platform app — Android, iOS, Windows Phone, PC and Mac — that allows its 200 million worldwide users to trade messages, place voice and video calls, share pictures and music, and play games using either a wireless phone or WiFi connection.
Along with Alibaba's $215 million, another $65 million was contributed to this round of funding for Tango by some of its prior investors.
"Tango has exhibited tremendous growth because of its unique approach to combine free communications, social and content," said Alibaba Executive Vice Chairman Joe Tsai.
"We were simply blown away by the vision and quality of the team at Tango and believe they have a disruptive way of looking at the mobile and messaging opportunity," he added.
$24K a Megabyte
With the new cash, Tango plans to increase staff, expand to even more platforms, and further its international expansion. It's currently in 224 countries but concentrated mostly in North America, Western Europe and the Middle East.
"Because we have space for content on our platform, this additional funding will allow us to pursue aggressively premium content partnerships such as music groups and AAA game titles to the service," said Tango CTO and cofounder Eric Setton.
"All that's going to be open to us with this increase in our capital," he told the E-Commerce Times.
Mobile messaging apps began as "over the top" alternatives to SMS messaging provided by wireless phone carriers. "The carriers have had a really grand time the last 10 years as texting took off, and it's still doing great. It's eating into voice revenues," said independent mobile device analyst Michael Morgan.
"Its pricing, though, was very anachronistic," he told the E-Commerce Times. "Five cents for a text message. If you do the math, that's something like $24,000 a megabyte."
Assault on Texting
That kind of pricing tantalized developers to brew apps offering alternatives to SMS. Now players like Facebook and Alibaba are betting messaging will start stealing eyeballs from texting.
"The visions people have is that these are services that will become as common as text messaging and be used by certainly millions and hopefully hundreds of millions — if not billions — of people," said Yankee Group Research Director Carl Howe.The threat from messaging apps hasn't gone unrecognized by the mobile carriers. "The mobile operators are taking a defensive stance against these folks," Morgan noted. "That's achieved through their pricing plans."
Voice, text and data all used to be metered. Now only data is metered and voice and text are frequently part of a flat monthly service rate.
While messaging apps began as SMS alternatives, they've grown beyond that, adding Facebook-like features.
"There's a whole social networking aspect," Howe said. "Everyone is fighting to be the network that everybody joins."
They're also fighting for younger eyeballs. "There's no doubt they want the eyes of the young," Morgan observed. "Increasingly the young are trying to get off Facebook because that's where their parents are."
Disrupting Social Networks
That trend is playing into Tango's wheelhouse.
"Through mobile messaging there's an opportunity to disrupt social networking as we know it," Tango's Setton said.
"These aren't apps that you download and forget about. These are apps that you're checking 20 to 40 times a day because it's where you're getting your text messages," he explained.
"In addition to that, there's an intimacy that's provided on a service like ours. It's about the conversations you want to have with this tight circle of friends and family around you, where you can choose how to share and disclose information that you want to share," Setton said. "I think there's a generational opportunity for us to present an experience that is closer to what people are looking for today."