ShipBob Gets $40M Injection to Fuel Growth
By Richard Adhikari
Sep 7, 2018 11:13 AM PT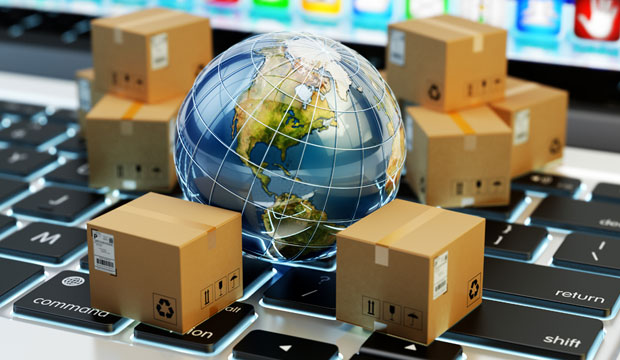 ShipBob, which offers Amazon-type fulfillment services to small and mid-sized businesses, on Thursday announced it had raised US$40 million in a Series C funding round led by Menlo Ventures.
Existing investors Bain Capital Ventures, Hyde Park Venture Partners, Hyde Park Angels and Y Combinator also participated in the round.
Menlo Ventures partner Shawn Carolan will join ShipBob's board of directors.
ShipBob's end-to-end fulfillment solution involves a drop-ship model that lets clients deliver packages in one to two business days.
Partners include Amazon, BigCommerce, Shopify and other e-commerce platforms that fully integrate into its proprietary software platform, which runs its fulfillment centers.
The centers -- in Chicago, Dallas, Los Angeles, New York and San Francisco -- provide clients with same-day delivery at ground shipping prices.
"We love how ShipBob lets smaller, creative merchants affordably offer fast shipping across the country," Menlo Ventures' Carolan said.
ShipBob has "a great product and a smart approach to the market," said Ray Wang, principal analyst at Constellation Research.
"SMBs have a dire need to compete head-on with the Internet tech giants," he told the E-Commerce Times.
ShipBob on Thursday also announced the opening of its largest fulfillment center to date, with 105,000 square feet of space, in Chicago. Located next to the BNSF rail yard, the new facility is six times the size of ShipBob's current Chicago location, and more than double the size of its other fulfillment centers.
The center will store more than 3 million units -- a unit is a single item -- for thousands of customers by December. It will continue to offer same-day shipping to select merchants' customers in the greater Chicagoland area.
Where the Money Goes
The fresh funds will be used to "hire more people in various departments that will help us create tools commerce merchants need to run their business," said ShipBob COO Divey Gulati.
ShipBob will add more capacity to its fulfillment centers, he told the E-Commerce Times.
"Amazon has set the customer expectations for two-day and same-day delivery," Gulati noted. ShipBob will launch new fulfillment centers to house inventory close to customers nationwide, "so we are able to provide same-day and two-day shipping at reasonable costs."
The company also will expand its proprietary software platform, which combines order and inventory management, customer communication, predictive data and insights, and optimized shipping across multiple sales channels for e-commerce companies.
"Fulfillment alone cannot make e-commerce businesses more successful," Gulati said. "They need more tools for managing their business."
ShipBob will create tools to make merchants more successful, "and fulfillment is just the beginning," he added. "We are a customer-obsessed company, not a competition-obsessed one."
The company has shipped more than 4 million packages since it was founded in 2014, and its business has grown 300 percent from last year, according to Gulati.
"Prior to that it was five times," he said. However, he declined to supply additional details.
"You can't have successful e-commerce without fulfillment," Wang pointed out. "Campaign to commerce is the front end; order to cash is the back end."
ShipBob's revenue reached eight figures last year, and its headcount has grown from 60 employees since its Series B funding round last summer to more than 400 employees, almost all full-time, Gulati said.
He would not say whether the company was profitable.
Speed Is the E-Commerce Black
Speedy delivery has become increasingly important.
Seventy-eight percent of logistics companies expected to provide same-day delivery by 2023, and 40 percent expected the delivery window to be two hours by 2028, in a worldwide survey Zebra conducted last year. More than 2,700 professionals in transportation and logistics, retailers and manufacturers responded to the poll.
Mobile online shopping has made three-day delivery standard, and those looking to provide a premium service must be even faster, noted Evan Tennant, national director of ecommerce at Adtaxi.
As "the speed of shopping increases, the speed of delivery needs to increase, in the consumer's mind," he told the E-Commerce Times. "Google recommends retailers try a 90-second checkout test. Can shoppers checkout in 90 seconds on your site?"
Recently, searches for products nearby "have seen a drop after increasing hundreds of percent in the last two years," Tennant pointed out. "I view that drop as the consumer mindset reaching the point where they don't even think they need to search for [an item] near them because it will be shown to them. Mobile has made that a reality."
Same-day delivery will become commonplace in the next 18 months," Tennant predicted. Merchants will shift that responsibility to third parties, and "a hybrid of showroom and warehouse is one trend I think we'll see materialize. Variety and the ability to offer the logistical setup for same-day delivery will become more common."
Same-day turnaround for last-mile delivery is the expectation, Constellation's Wang observed, but "Getting to two-hour delivery windows requires both density and volume. This will be possible in the next seven to 10 years."
ShipBob's Potential
ShipBob will fare well, Tennant suggested. "As this [faster delivery] trend takes hold, many retailers will need to shift resources to growing their inventory offering or expediting internal processing, leaving space for a third party to handle more inside and outside logistics."
"The big powers in shipping won't be far behind, but having that technology in place could put ShipBob in a position to be bought, or corner the market on new solutions and new expectations," Tennant said. "The pitch will be, 'you get the products and the people to sell it and get it out the door in one hour -- we'll take it from there."
ShipBob's customers "help us shape how we dominate this market," said Gulati, "where a true end-to-end solution doesn't exist that helps promote commerce merchants' own brand identity."

---