PCs Shine Again, but for How Long?
By Jim McGregor
Jun 1, 2017 1:28 PM PT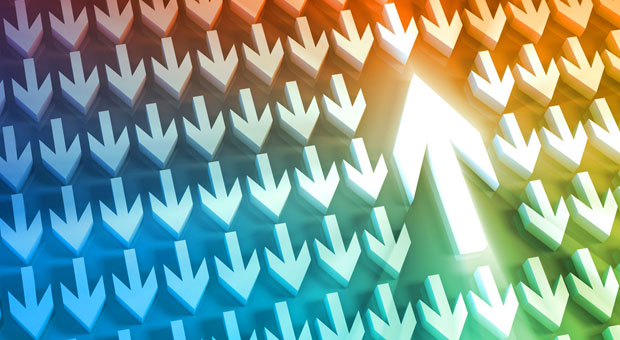 Just when PCs looked to be dying a slow, painful death, they became interesting again. As expected, this week's news coming from Computex in Taiwan is flush with new PCs and PC technologies, but is it enough to reinvigorate a market that has faced declining sales since 2011?
The market peaked at just over 365 million units annually, and fell to 269 million units last year, according to Gartner. So, why all the excitement?
The excitement is emerging from both the technology driving PCs and the applications leveraging the processing power of PCs. In terms of technology, the battle between AMD and Intel for processor supremacy has heated up again, along with a new core race.
High-End Battle Impact
AMD kicked off the new battle with its Ryzen processor, featuring up to eight CPU cores with 16 threads, the equivalent of 16 virtual cores. With significantly lower price points, AMD also lowered the starting price for a well-equipped gaming PC to less than $2,000.
Intel has countered with a new line of Core i9 processors that will feature up to 18 cores and 36 threads -- but at a price tag that puts the price of the processor alone at around $2,000. In addition, the graphics processing unit soon will get a significant bump in performance, when AMD introduces new products on its Vega architecture and Nvidia launches products based on its Volta architecture.
If that weren't enough, the I/O on PCs is being upgrading to USB-C and Thunderbolt 3, and solid-state drives and memory are getting faster with larger capacities.
While these extreme systems won't have much of an impact on average consumers in 2017, the impact of a performance battle at the high end of the market is that mainstream PCs will see new technologies and substantial bumps in performance at much lower price points starting in 2018.
For people who want to be productive but are more focused on social media, entertainment and light gaming, Microsoft and Qualcomm are pushing the concept of an always-connected PC, leveraging the performance of Qualcomm's Snapdragon 835 mobile processor.
Think of it as the Microsoft version of the Chromebook, but with the Windows 10 ecosystem and Windows Store, and similarly available from a variety of PC OEMs.
VR and AR Ahead
On the application side, gaming remains the application driving PC technology and market stability. In fact, gaming is the only area where PCs shipments actually have been growing.
However, just on the horizon is a new generation of virtual reality and augmented reality head-mounted displays that hold the promise of improving the PC experience in just about every application -- from engineering and design to entertainment and gaming.
This is the first new application well suited for the PC in a long time, because VR and AR require increasingly more processing, graphics and I/O capabilities than the industry can deliver today.
More Power Users
Despite all the activity around PCs, most industry forecasts still point to a down year in 2017. We haven't seen this much innovation in a tech segment in years, so why is the outlook for PCs still so negative? The answer lies in the dynamics of the market.
The first thing to consider is the adoption rate of these new PCs. While gamers are anxious to be on the latest and greatest technology, other power users, like enterprises, have longer and planned upgrade cycles. This means that adoption cycles can take a year or two for new technologies.
On the positive side, however, is that power users account for more than a third of the overall PC market, by some estimates, and the their ranks are growing. The shift to Windows 10 by consumers and enterprise users also bodes well for the overall PC segment next year.
The second issue is the adoption of new applications and technologies. While VR and AR hold promise, the applications are still limited and evolving toward a must-have user experience. In addition, the cost of the high-end HMDs that provide that rich user experience currently are upwards of $800, well out of the price range of the average consumer.
As the number of applications increases, the user experience improves, and as the technology evolves, prices will come down to a more reasonable $200-$300 price range, starting later this year.
Finally, there is the competition from other platforms. While PCs are a great platform for VR and AR today, game consoles, mobile devices, and other platforms will offer viable alternatives in the future, especially as HMDs move to next generation high-speed WiFi and 5G wireless interfaces, starting later this decade.
Keeping the Momentum Going
The new surge in technology around the PC might abate the decrease in PC shipments and may even show an uptick in late 2017 and throughout 2018 as the new platforms are introduced and the technology is pushed down into more affordable price bands, in the view of Tirias Research.
Products like the new Asus ROG Strix GL702ZC and the new Dell Inspiron gaming desktops announced at Computex, which are based on AMD technology, target lower price points than the traditional gaming platforms like Dell's Alienware products.
The technology surge is a positive for the industry, as the same technology will be used for other platforms, ranging from medical systems to gaming consoles. However, the PC still needs to evolve in both form factor and usage models to sustain this brief surge in momentum.

---