Samsung's Note7 Post Mortem Turns Up 2 Problems
By Richard Adhikari
Jan 21, 2017 5:00 AM PT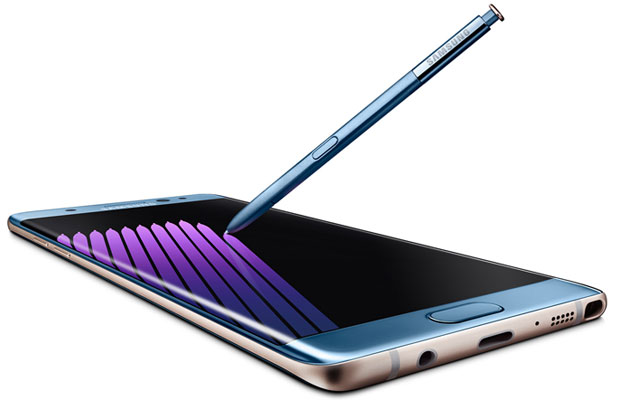 Samsung is set to release the results of its Galaxy Note7 investigation on Monday, explaining the underlying causes of the problems that led to the phone's demise.
The three independent quality control and supply chain analysis firms Samsung engaged to conduct the investigation concluded that the Note7 was affected by two separate issues, according to a Wall Street Journal report published Friday, citing people familiar with the matter.
One was a battery issue; the other was the rush to market.
If the Battery Fits
The battery issue reportedly originated with batteries made by Samsung SDI, which did not fit inside the phone properly, leading some devices to overheat, catch fire or even explode.
Samsung's response apparently was to increase production of Note7 devices using batteries made by Amperex Technology, which it believed to be safe.
That ramp-up increased pressure on production, which may have led to manufacturing problems.
The suggestion that poor batter fit caused the overheating problems "indicates lack of understanding of the electrochemical effects of charging," said Werner Goertz, a research director at Gartner.
When a Li-ion battery is charged, heat is generated in the battery management system because of "imperfect efficiency of the charger integrated circuit," he told the E-Commerce Times. The Li-ion cell then begins to swell, effectively becoming thicker. The swelling "is particularly apparent in lithium-polymer cells which have a soft outer casing.
Swelling is exacerbated when Li-ion cells are charged rapidly, Goertz noted. "We believe Samsung uses a Qualcomm technology called 'Quick Charge' to quickly replenish the charge of a battery."
If the smartphone's form factor is poorly designed, internal air flow can't vent the heat generated internally, and the swelling battery can cause mechanical pressure on the cell's construction, he explained.
"In the worst case, this can cause the cathode and anode to short out and [lead to] a rapid discharge of energy," Goertz said, "which, when coupled with heat, could cause a thermal runaway."
The battery's charge voltage itself might be a contributory cause.
"I just noticed from photos of a teardown of a Note7 that the battery [indicates] its charge voltage is 4.4 V instead of the regular 4.2 V," Powerstream Technology CEO Mark Lund told the E-Commerce Times.
Samsung's Bruising
The Galaxy Note7's troubles hit both Samsung's reputation and its bottom line. The United States Federal Aviation Administration barred airline passengers from bringing the devices on board, and the South Korean government launched an investigation into its reported malfunctions.
About 95 percent of Note7 purchasers worldwide returned their devices following their recall, and operating profits for Samsung's mobile division plunged 96 percent year over year -- from $2.1 billion in Q3 2015 to $88 million in Q3 2016.
Overall operating profits fell 30 percent to $4.6 billion, and the company predicted another $3.1 billion hit to operating profits through March 2017.
Samsung "needs to both fix the true cause of this problem -- inadequate testing -- and communicate that the problem has been fixed," said Rob Enderle, principal analyst at the Enderle Group.
Both the Note7 and some items in Samsung's line of washing machines have had quality problems, which "suggests they have an endemic testing problem," Enderle told the E-Commerce Times.
"This is likely to happen again," he predicted, so consumers should be wary of "top-end halo phones that try to advance on the cutting edge, or companies that historically don't do testing well."
Many people are likely to avoid purchasing Samsung products, despite the report's findings, Enderle said, adding, "I look at its products with caution now."

---