Dish Network Slings New TV Service
By Peter Suciu
Feb 9, 2015 1:27 PM PT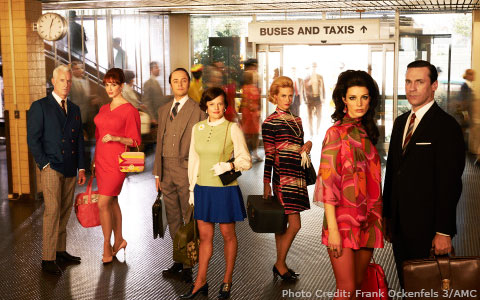 Dish Network on Monday officially launched Sling TV, its widely anticipated US$20 per month streaming service, and further announced that customers could sign up for a "Sports Extra" add-on pack for $5 per month.
The service, which is available now via a one-week free trial, can be accessed via Roku devices, and through Android, iOS, Mac and PC devices -- with support for Amazon Fire TV and Fire TV Stick coming soon.
Sling TV, which does not require a subscription to Dish Network's satellite pay-TV service, was announced at last month's 2015 International CES. It has been widely touted as being aimed at cord cutters, including millenials, who might not desire a full-blown paid TV package with hundreds of channels.
Channel Lineup
The core package, "Best of Live TV" includes ESPN, EPSN2, TBS, CNN, TNT, HGTV, Disney, ABC Family and Cartoon Network, among others; while the Sports Extra pack offers nine additional channels that include the SEC Network, ESPNU, ESPNEWS, ESPN Buzzer Beater, ESPN Goal Line, ESPN Bases Load, Univision Deportes, Universal Sports and beIN Sports.
"Sports Extra" is the third announced "extra" bundle and follows the previously announced "News & Info Extra" bundle, which offers HLN, Cooking Channel, DIY Network and Bloomberg; and the "Kids Extra," which provides Disney Junior, Disney XD, Boomergang, BabyTV and Duck TV.
On Monday, Dish also announced that the package will have AMC added in the coming weeks.
What the Service Lacks
While Dish Network has made note of the addition of AMC to the basic bundle, Sling TV may still be notable for what it is missing.
At launch, Sling TV does not have any video on demand offerings, no DVR Functionality, and many channels from Fox and Viacom, notably MTV, are not currently available.
"That could be the glass half empty view," said Erik Brannon, senior analyst for the U.S. television market at IHS.
However, "This is really a glass half full type of product as I see it," Brannon told the E-Commerce Times.
"This is a direct response to what the cable TV world has been facing as consumers complain about the high cost of the service," Brannon added. "There is no broadcast TV, and a lot of cable channels are missing. There is also no DVR and this is all an issue, but when you think of Internet connected viewers they're already getting a lot of content online."
Reactionary Service?
"There is the danger of getting what you wish for," noted Susan Schreiner, analyst for consumer electronics at C4Trends.
"That greater diversity came with a greater surcharge and larger bill," Schreiner told the E-Commerce Times.
"Even basic cable is now costing most users over a $100 a month," Schreiner added. "There are now cord cutters because they either don't want to, or simply can't afford to pay for cable. At the end people are saying, 'I just want particular channels.
"Dish Network has provided the answer with Sling TV."
Enter the Micro Bundle
The outcome may be that subscribers can opt for just the bundles they want. Sling TV is offering its basic bundle of channels for $20, while providing the various add-ons for just $5 each. This could be a portent of things to come.
"This could be both positive but also scary for the industry," suggested Brannon.
"These micro bundles would allow Americans to pick and choose what they want with TV, instead of paying for a lot of channels they aren't watching," he added.
"The result is that it could allow the consumer to only get the channels they want, but this result could also be a catalyst for a reduction in the number of jobs in the TV production industry," said Brannon.
"Right now the more popular channels are providing just enough sustenance for channels that are smaller, but are on the air because of the macro bundling. If they cut out those channels, the smaller channels might go away," he concluded.

---