Nokia X, We Hardly Knew Ye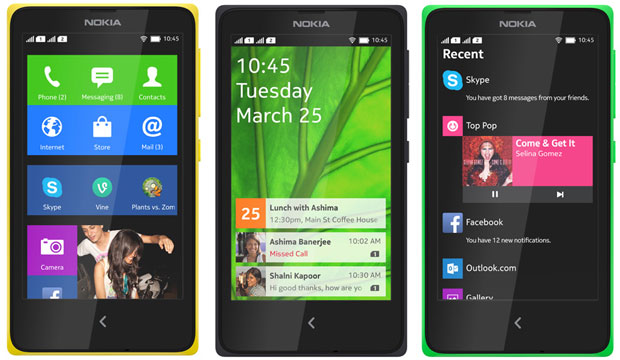 "I told you so" is a refrain that's oft-heard here in the Linux blogosphere, and more often than not it refers to some fleeting Microsoft tie with FOSS that subsequently goes wrong.
The latest example? It's a doozy. Redmond not only is laying off many, many thousands -- most of them in its ill-fated Nokia unit -- but also abandoning its short-lived support of Android through the Nokia X line of phones.
"We will be particularly focused on making the market for Windows Phone," wrote Microsoft devices chief Stephen Elop in an email last week to employees.
"In the near term, we plan to drive Windows Phone volume by targeting the more affordable smartphone segments, which are the fastest growing segments of the market, with Lumia. In addition to the portfolio already planned, we plan to deliver additional lower-cost Lumia devices by shifting select future Nokia X designs and products to Windows Phone devices," he said.
'X Marks the Chop'
Microsoft is also said to be "killing off Nokia's feature phones in favor of Windows Phone," in the words of The Verge.
Bottom line? "X marks the chop," as it was put so nicely on the Register.
Down at the Linux blogosphere's Broken Windows Lounge, FOSS fans had plenty to say in response.
'This Giant Is Meeting Its End'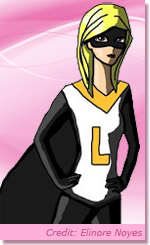 "This is not surprising," Google+ blogger Kevin O'Brien suggested. "Microsoft was competing in a lot of markets where they were not doing well, and new CEO Nadella is focusing on areas where they can do well. That means staff get cut.
"Make no mistake: Microsoft still has strengths in the large enterprise market that no one in open source can touch yet, but things are moving out of their control," O'Brien added. "Can they execute yet one more reinvention?"
As for axing Android, "I can't imagine anyone is greatly surprised," he added. "What caused so much comment is when they offered an Android phone, and I think this just means they are returning to being what we thought they were."
The combination of the workforce cuts with the decision to kill the Android efforts is "a sign that this giant is meeting its end," Google+ blogger Rodolfo Saenz said. "Maybe not in the next few years, but it's clearly downsizing."
'MSFT Really Doesn't Need Them'
Microsoft's abandonment of Android was "about as surprising as the Sun rising in the east and setting in the west," Linux Rants blogger Mike Stone opined. "It was more surprising that they let it stay as long as they did."
As for the layoffs, "some were expected with the purchase of Nokia, and it's looking like Nadella is trying to clean up some of Ballmer's flailings," Stone added. "About the only thing that did surprise me was the depth that Nadella was willing to cut."
Overall, though, "I think Nadella is just pulling weeds," he concluded. "Nothing to see here. Move along."
Indeed, "MSFT bought a company, and that is pretty much it," SoylentNews blogger hairyfeet agreed. "Show me where ANY major tech company bought another -- it's always followed by letting off the redundant.
"You feel sorry for those that lost their jobs, but MSFT really doesn't need them," hairyfeet added. "Most of the old guard at Nokia were experts in Symbian or MeeGo, two dead OSes."
As for Android, "and....? They have their own OS -- why in the world would they want to give business to Google?" he said.
'His Spirit Still Haunts Microsoft'
"The jobs slashing does surprise me, but when I left the company in 2003 it was pretty clear that it was having to transition from being the growing giant to a more typical large firm," offered Chris Travers, a blogger who works on the LedgerSMB project. "I suppose it was bound to happen at some point."
Meanwhile, "I don't think anyone really expected Nokia to continue to sell Android after being acquired -- this was to be expected," Travers said.
Indeed, the layoffs are "a legacy of the Ballmer era," Google+ blogger Alessandro Ebersol suggested. "I mean, even if he's gone, his spirit still haunts Microsoft."
'Once a Bully, Always a Bully'
It's strange that "a big outfit like M$ is gutting a segment of the client division that is actually able to sell units while keeping parts that make stuff the market has rejected," blogger Robert Pogson told Linux Girl. "They could have reorganized Nokia, say, by doing assembly and fabrication in Asia, kept Android/Linux units going out the door at a profit, and done a better job for investors."
Of course, "M$ has the right to fail, and they are failing big-time in the client division," Pogson added. "I guess 'once a bully, always a bully' applies. It's just that M$ can no longer push around OEMs, retailers and consumers. That makes being a bully problematic."
Buyers today "have choice and are exercising choice by nearly a billion units of Android/Linux per annum," he pointed out. "While the world learns that there are other operating systems, M$ is offering nothing the market wants."
Meanwhile, "I expect the slashing will cost ~$1billion for capital write-off and severance," Pogson predicted. "I expect the balance sheet will show rising costs and lowering margins as M$ continues down this path. We will soon be at the point where the client division shows red ink."
Indeed, "the new CEO has come in and doubled down on all of Microsoft's failed strategies of the past, and this is supposed to make everyone hopeful for Microsoft's future?" consultant and Slashdot blogger Gerhard Mack mused.
'I Don't See Any Recovery'
Last but not least, "it's funny how paths criss-cross," offered Slashdot blogger yagu. "I remember Linus Torvalds ending a presentation in the mid-90s by holding up a Nokia phone and saying (something very close to) 'and, buy a Nokia phone! They really are very nice phones, and they're made in my country!'
"Who'd have thought 20 years later the irony that a Linus-endorsed company is circling the drain at the hands of his (pseudo)-nemesis, Microsoft," yagu added. "Go figure."
Of course, the layoffs were probably necessary -- "Microsoft has accumulated way more employees than they need," yagu said. "I feel bad for many of the Nokia folk. There's got to be a certain level of feelings of betrayal -- not that Microsoft's choices and actions come as any historically based surprise."
Looking ahead, though, "I don't see any recovery for Nokia phones," yagu added. "Too bad; a little sad."
Meanwhile, "I'm guessing Microsoft continues to make more revenue per year from their 'patent license fees' for Android technology than from the total sales of their phones," he said. "Probably another reason they're ditching Android-based phones for themselves, as they'd then be facing fees they had to pay themselves."

---